The aliance was created the 17 of June in 1914 in Hanoi, during negotiations of peace with Great Empire of Qing. Was created to prevent the war between the members of Pact of Helsinki and the Global Military Aliance. 
-Any member can´t atack any PoH or GMA countrie.
-If you atack any member in the aliance you will be kicked from the Aliance.
-All countries in the aliance must be neutral.
-In case of external threat, diplomatic crisis, etc with any country in any aliance this country must prevent conflict using diplomacy. If the country in the aliance atack without try to prevent that conflict this country will be kicked
-In case of external agression or failure of diplomaticy to prevent wars. countries in the aliance must help the countrie in the aliance.
-The third Euro-bank is controled by the aliance. :V
-Just Members can read Entretainament, but all users can see Eurobank. I see it you are cheating... 
-French Empire and colonies
-Empire of Guatemala
-Nyugen Dinasty
-Colombia
-Aleppo
-Damascus
-Perú (Must be kicked?)
-Greece
-Albania
Great Euro Bank
Edit
All users can join to Euro Bank.
Some transferences will be in euros. their value changes with the time, If many countries purchase euros, sale price decrasse and purchase price increase and viceversa
Sale price:                                                                     $4.69

Purchase price:                                                                 $4.90

Acounts in the Bank
Edit
If you want to win some money you can deposite your money in the bank. You will win 5% of de money that you deposite, but you acept that the bank use this money to make loans if dont have capital, but anyways you will have your money intact every 2 years.
No Acounts

Capital of the Bank
Edit
The bank can
Entretainment (Just or Members of Aliance)
Edit
Polandball Comics:  
Edit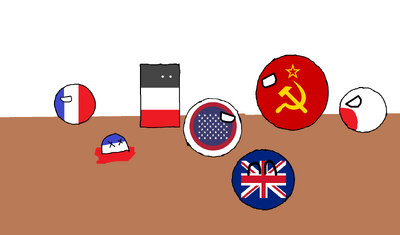 Flag Maps:
Edit
If you want one send your request here and we wil say the time that it spends and the price (free for memers in aliance)
No request

Good classic music
Edit